For our latest project Becoming Becontree, Eastside Community Heritage is collecting oral histories to tell the story of Becontree, marking one hundred years of the estate's history. Using memories collected from residents old and new, we aim to tell the story of Becontree through the experiences and opinions of those who have made the estate their home. The memories shared with us will be used to inform an exhibition, educational workshops in schools and youth centres, as well as reminiscence sessions for long-term residents of the estate.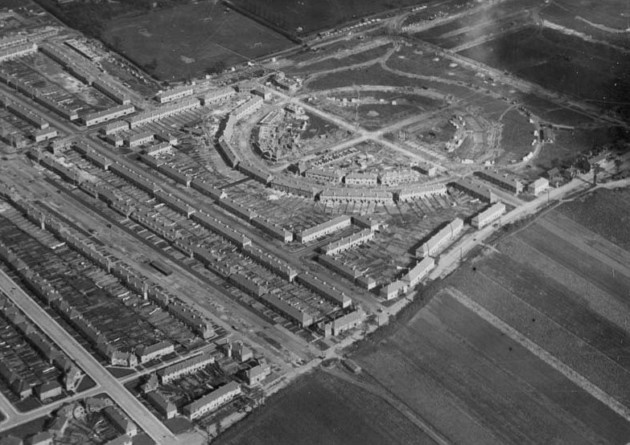 In the aftermath of World War I there was a serious lack of acceptable urban housing across the United Kingdom. Fearing serious backlash against these poor living conditions from a nation beleaguered by over four years of war, Parliament passed the Housing Act, also known as the Addison Act, in 1919. This permitted local councils around the country, including the London County Council to build housing outside of its permitted territory. One of the areas they chose to build new housing in was Dagenham in Essex, several miles to the east of the capital along the river Thames. Coinciding with slum clearance in London's East End, these were to be 'homes fit for heroes' – part of the targeted 500,000 new council houses to be built around the country to alleviate crowded urban areas.
The first residents moved into Becontree in 1921, the estate steadily growing in size from an initial 3000 homes to around 26,500 by 1936. The houses and amenities constructed for the new residents stretched across the areas of Barking, Ilford and Dagenham, providing living quarters for 115,652 people. Becontree had become the largest public housing development in the world.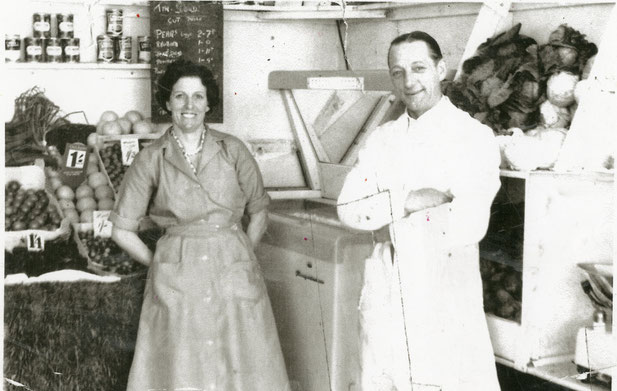 Aside from giving people a house, Becontree gave its new residents a place to call home. These were houses for life – houses for families; for people to grow old in, in peace and in comfort. These new houses were decidedly modern, featuring indoor toilets and private gardens. Privet hedges were planted along pavements at the end of every front garden, symbolic of the leafy, well-kept new surroundings. Homes and streets were carefully maintained by council authorities, as well as shops, schools and parks. Parsloes Park, still an important part of life in Becontree today, was opened to celebrate the official completion of the estate on 13 July 1935.
Many residents of Becontree who we have spoken to recall happily their lives spent on the estate, remembering yearly events such as the Dagenham Town Show, first run in 1952, with great fondness, as well as the many amenities available to them. The most prominent topic of discussion is the great sense of community fostered by the estate, often enabled by residents working locally together for employers such as May & Baker and Ford, and enjoying the long tenancies that came with council owned houses.
Whilst Becontree has changed much over the last couple of decades as many residences switched to private ownership, it is still home to almost a hundred thousand people and is showing no signs of slowing down. We are looking to speak to as many people as possible about their experiences of Becontree, no matter how old or new, long or short those memories may be. Please contact james@ech.org.uk or call 02085533116 to get involved in the project.